Contact Carl Piercy for more information:
Office: +44 (0) 1628 660 400
Dir:        +44 (0) 1628 550 049
Email: cpiercy@tangentlink.com

Saudi Defence Electronics Company (SADEC) is a technology company, headquartered in Riyadh, specializing in Radar, Electronic Warfare, Electro-Optics and other defense electronics products for defence, civil government and security markets serving customers in the Kingdom of Saudi Arabia and around the World. For more information visit www.sadec.com.sa
---

Leonardo is a global high-tech player in Aerospace, Defence and Security. With headquarters in Italy and over 47,000 employees, Leonardo has a consolidated industrial presence in four main markets (Italy, the UK, the U.S. and Poland), and an important network of strategic partnerships in the main high potential markets worldwide. As a single entity since January 2016, Leonardo operates through seven Divisions (Helicopters, Aircraft, Aerostructures, Airborne & Space Systems, Land & Naval Defence Electronics, Defence Systems, Security & Information Systems) and the following subsidiaries and joint ventures: DRS Technologies, Telespazio, Thales Alenia Space, MBDA and ATR.
---

BAE Systems is one of the world's largest aerospace and defence companies, employing around 88,000 highly skilled individuals across six continents to provide leading services in engineering, technology and security.
In the Kingdom of Saudi Arabia, we work together with local partners to develop, engineer, manufacture and support the innovations that sustain economic growth, increase defence sovereignty and safeguard commercial interests. This is supported by our strong relationships with local industrial partners, and underlined by our nearly 50 years of heritage in providing leading edge technology and training to the Saudi Armed Forces.
5,800 of our employees work in Saudi Arabia and 68% of them are Saudi Nationals, making BAE Systems one of the world's leading private sector employers of Saudis; a fact that was recognised when we won the Prince Nayef Saudisation Award in 2011, in addition to the "Employer Achievement Award".
Since 1966, BAE Systems, previously known as British Aerospace, has established comprehensive systems intended to support the transfer of knowledge and technology to the Kingdom of Saudi Arabia, whilst also supporting the long-term development of its Saudi employees.
Since then, the Company has contributed to the training of thousands of Saudi Nationals in many highly-skilled fields, including engineering, technology and aviation. In addition to this, BAE Systems Saudi Arabia has provided a range of solutions to many areas of the military, including electronics, security systems and information technology.
---
For more than 45 years, GEW has been recognized internationally as a leading supplier of advanced Electronic Warfare systems and solutions, building a reputation for quality and cutting edge technology; with the key business areas being: Electronic Warfare, Spectrum Monitoring and Security, as well as Force Protection solutions. Our main focus is signal intelligence solutions ranging from monitoring, direction finding, jamming, command and control systems for tactical and strategic applications which covers the full range of disciplines of Electronic Support and Communications Electronic Countermeasures. Our website address is: www.gew.co.za
---

SRC, Inc., a not-for-profit research and development company, combines information, science, technology and ingenuity to solve "impossible" problems in the areas of defense, environment and intelligence. Across our family of companies, we apply bright minds, fresh thinking and relentless determination to deliver innovative products and services that are redefining possible® for the challenges faced by America and its allies. For more information, visit www.srcinc.com. 
---

Northrop Grumman is a leading global security company providing innovative systems, products and solutions in autonomous systems, cyber, C4ISR, strike, and logistics and modernization to customers worldwide. For more information please visit www.northropgrumman.com.
---

Enhanced operational effectiveness through improved spectrum understanding and data fusion. Building understanding and countering threats in the Electro-Magnetic Environment and Cyberspace is achieved by having a sound information layer based on common data.  We have evolved solutions to improve spectrum understanding, building on our experience in providing EW Operational Support services and solutions across the battle space and around the globe.  
---

ELETTRONICA GROUP, based in Rome, has been on the cutting edge of Electronic Warfare for more than 60 years, supplying strategic surveillance capabilities, self-defense and electronic attack systems for naval, airborne and ground use to the Armed Forces and Governments of 28 Countries. Privately controlled, both Thales (France) and Leonardo (Italy) own important minority stakes in the Group, which is composed by Elettronica S.p.A, headquarter leader in full EW capabilities, Elettronica Gmbh, the German subsidiary active in homeland security solutions and Cy4gate, specialized in Cyber EW, Cyber Security and Intelligence. Cy4gate is a joint venture between Elettronica and Expert System, an Italian software house company, international leader in artificial intelligence and semantic analysis tool. By combining resources and expertise of the two partners, CY4GATE realizes a 360° Project in the fifth Domain. 
---

The people we all rely on to make the world go round – they rely on Thales. 
In a world that is increasingly fast moving, unpredictable – and full of opportunities, they come to us with big ambitions: to make life better, to keep us safer.
Combining a unique diversity of expertise, talents and cultures, our architects design and deliver extraordinary high technology solutions.  Solutions that make tomorrow possible, today. 


Thales is a worldwide leader in Intelligence & Electronic Warfare systems. We design, develop and manufacture innovative Intelligence and EW solutions for airborne, naval and land platforms, with a complete range of through-life support service. Thales Intelligence & Electronic Warfare solutions are in service in more than 50 countries.  
---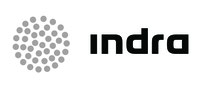 Indra is a global technology, innovation and talent company. It provides unique in-house solutions and advanced and high added value technology services that allow its customers to solve their most critical issues and enhance their processes, efficiency, profitability and differentiation.

Indra is a world leader in the development of comprehensive technological solutions in the fields of Defense & Security, Transport & Traffic, Energy & Industry, Telecommunications & Media, Financial Services and Public Administrations & Healthcare.

The company operates in more than 149 countries and has more than 39,000 employees worldwide, focusing on developing innovative solutions that meet the needs of the most demanding clients.
---
SCIENTIFIC RESEARCH PARTNER:

The South African Council for Scientific and Industrial Research (CSIR): CSIR has a track record of more than seven decades in innovation and technology advances that contribute to the quality of South Africa's defence technology capability - proven to be on a par with world leaders. The R&D and innovation efforts are channelled into specific impact areas. These are: Health, Defence and Security, Built Environment, Natural Environment, Industry and Energy. 
The CSIR's radar and EW capability undertakes contract research, technology support, innovation, operational testing and evaluation support, acquisition support, performance requirement studies, expert consultation and training. The CSIR joins forces with partner countries to co-develop strategic capabilities in defence R&D and testing, evaluation and training – comprising the full suite of hi-tech facilities, skilled people and enterprises.
---